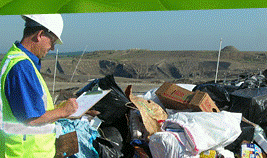 Recycling Reviews
Whether your company has 1 or 10,000 employees First Star Recycling can develop a recycling program that will reduce your waste expenses.
First Star Recycling will complete a Recycling Review of your business to determine what resources are not being recycled. Recycling Reviews consist of:
Review of current waste streams
Feedback from key custodial and management staff
Enviroprint © Report
Detailed Resource Management Plan
Click Here
to contact First Star Recycling to arrange a recycling review for your organization. Or call 1-877-234-7782.